Disability Royal Commission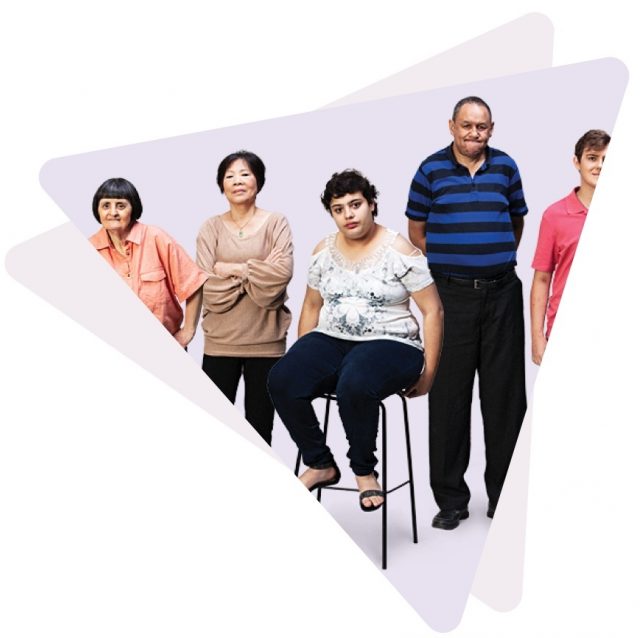 The Royal Commission into Violence, Abuse, Neglect and Exploitation of People with Disability (Disability Royal Commission) was established in April 2019 and will continue until 2023.
The Disability Royal Commission wants to hear from people with disabilities about their experiences of violence, abuse, neglect and exploitation. We can help you tell your story.
Sharing your story will help the Disability Royal Commission know about the harmful things that have happened to people with disability in their homes, in their communities and in disability and other services.
What does the Disability Royal Commission want to know?
It is a very important inquiry that will investigate and report on the stories told by people with disabilities who have experienced:
violence when someone is hurting you physically
abuse when someone is treating you badly
exploitation when someone is taking advantage of you
neglect when someone is not helping you the way they are supposed to help you.
These experiences might have happened recently, or a long time ago. They might have happened in different places including;
schools
workplaces
jails and detention centres
disability and mental health facilities
group homes or boarding houses
family homes
hospitals
day programs.
Telling Your Story
You can tell your story by making a submission or applying for a private session with a Commissioner. Anybody can make a submission. Submissions can be in writing, on the phone, in a recording or by video. Some submissions will be done face to face. Interpreters can help people tell their story.
What happens to your story?
The Royal Commission listens to people's stories to help them write a final report that will tell the people of Australia what people with disabilities have experienced. The report will not say who you are. In this report, the Royal Commission will make recommendations that;
prevent and better protect people with disabilities from experiencing violence, abuse, neglect and exploitation
improve reporting, investigating and responding to violence, abuse, neglect and exploitation of people with disabilities
promote a more inclusive society that supports people with disabilities to be independent and live free from violence, abuse, neglect and exploitation.
Advocacy Support
At Independent Advocacy, our Disability Royal Commission (DRC) Advocate can help you tell your story. We can help you with information about the Disability Royal Commission and support you if you would like to be involved. We can help with preparing submissions and finding services like legal services, counselling support and interpreters. We can also help if you are still having trouble with violence, abuse, neglect and exploitation.
Other Supports
There are other free supports and services to help people engage with the Disability Royal Commission. These include counselling, legal advice and enquires.
Counselling Support
Blue Knot Foundation
Ph: 1800 421 468
www.blueknot.org.au
Relationships Australia
Ph: 1800 577 571
www.rasa.org.au
Nunkuwarrin Yunti
Ph: 8406 1600
www.nunka.org.au
Legal Service
Your Story Disability Legal Support
Ph: 1800 771 800
www.yourstorydisabilitylegal.org.au
Disability Royal Commission
Phone: 1800 517 199
Website: www.disability.royalcommission.gov.au
Email: DRCenquiries@royalcommission.gov.au